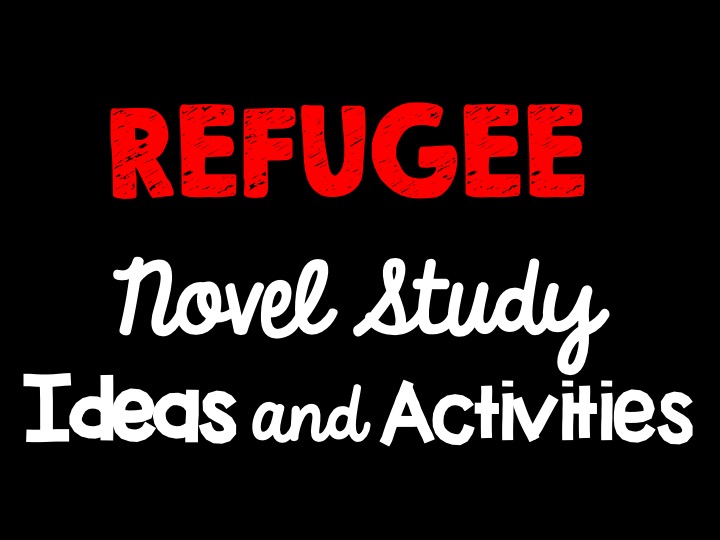 This post contains affiliate links and if you click through to make a purchase I will receive a small compensation at no cost to you.
What an incredible novel this is! My students were intensely interested in and engaged with Refugee by Alan Gratz. It's an incredibly moving book with so many opportunities for great discussions and critical thinking. While working through this novel with my students I came up with and compiled many activities to support our understanding of the text.

Background info on Refugee by Alan Gratz:
The story centers around 3 young people who each find themselves having to flee their country. Josef is a young boy from 1939 Germany who is fleeing the Germany with his family. Isabel is a young girl from Cuba in 1994 and she flees the country with her family to escape the regime of Fidel Castro. The third storyline is Mahmoud's. He is a Syrian boy who also flees his country with his family. Each story outlines their perilous journeys to find safety in a new country.
Each chapter in Refugee lends itself very well to critical thinking comprehension questions that lead to great class discussions. I recommend this novel for students in 5th grade and up due to the more mature nature of some of the content.
Novel Study Activities and Ideas for Refugee by Alan Gratz:
Before we started reading
Refugee
we did some pre-reading activities. Before I told my students what novel we would be reading, we did a
knowledge building circle
with the question, "What is a refugee?" Afterwards we talked about their ideas and questions and cleared up any misconceptions.
Please ignore my hastily printed anchor chart. When we do a knowledge building circle I am always frantically trying to write down all of the amazing ideas my students share.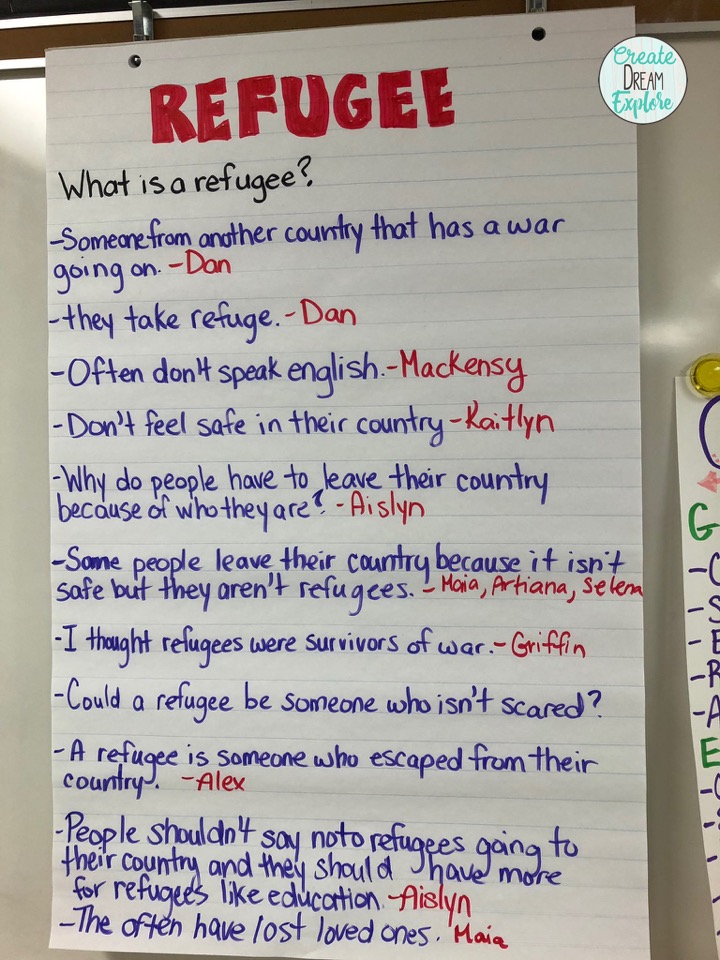 I did some pre-reading with my students using picture books. Eve Bunting's Gleam and Glow is a great one as well as My Beautiful Birds by Suzanne Del Rizzo.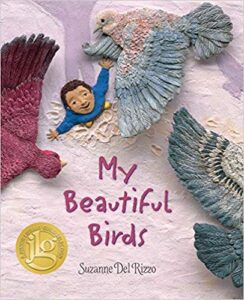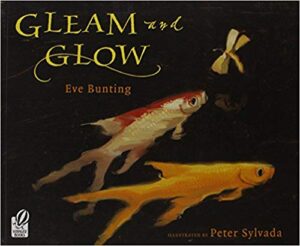 I found this book trailer on youtube that I showed prior to beginning reading.
You can make a free account on Epic which has all kinds of fiction and non-fiction books for kids including many audio books. Refugee is included there as an audio-book and it has different people doing the voices for each character complete with accents. This is how we listened to the book as a read aloud.
After reading the first several chapters I sent home a homework assignment. Students had to pretend they were refugees being forced to leave their home, never to return. They had to get a parent to time them for 10 minutes while they packed a bag. When the time was up they were to take a picture of the contents of their backpack and then email it to me. I gave them Thursday-Sunday to complete the activity and then on Monday we shared our pictures and talked about why they packed the items they did. Several parents emailed me to tell me how much they loved doing the assignment with their children because it sparked some great conversations at home.
Here are some of the backpack photos: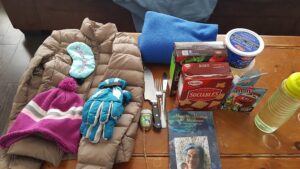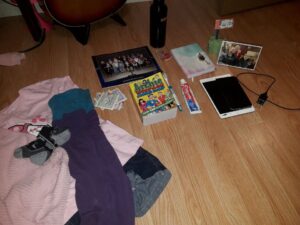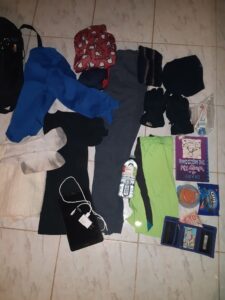 I also created comprehension questions to go with every chapter though I didn't  have them respond in writing after each chapter because the chapters are short. We would read through about 3 chapters (touching on each main character) and they would respond orally to a few questions. Then after another 3 chapters I had them respond in writing or on their chromebook to questions that I had already made up. Sometimes I would have them summarize the chapter and look up vocabulary as well. You can find my novel study in my TPT shop and it includes about 200 pages of comprehension questions and other activities. There's a printable version as well as a digital version for Google Slides. Here are some sample pages – you can also find the homework assignment note to parents in this novel study as well as a recording sheet for author questions, among other activities.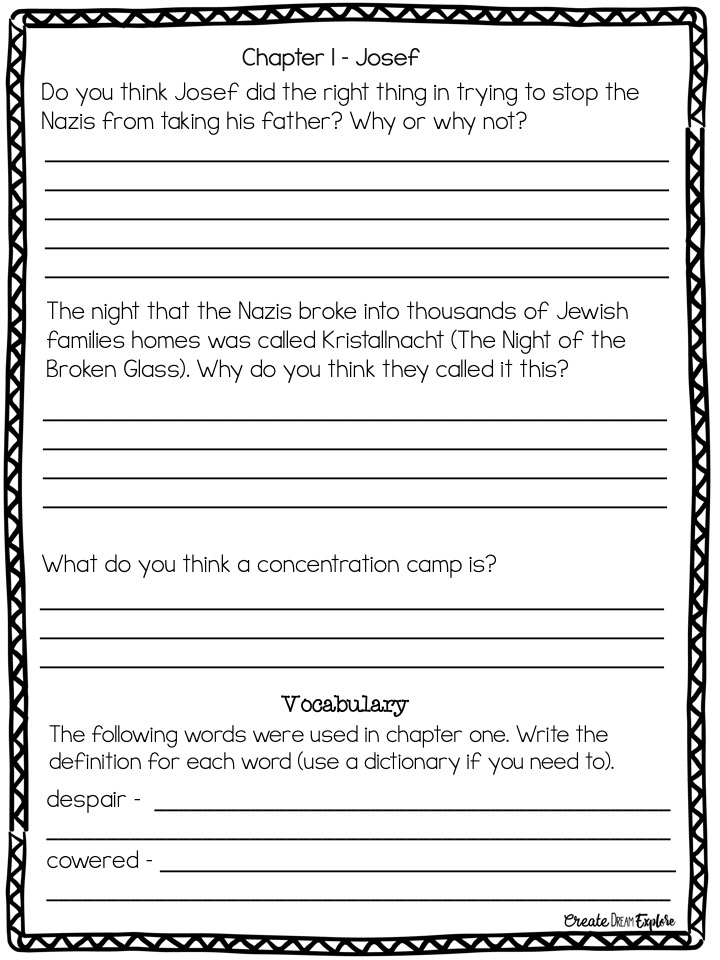 My students had a lot of questions for the author of Refugee, Alan Gratz. So we recorded our questions and then watched a Q and A on youtube to see if our questions were answered. If questions aren't answered students can tweet the author to see if he will answer. Here's the Q and A on youtube:
Another activity you can do with your students is check out this scribble map.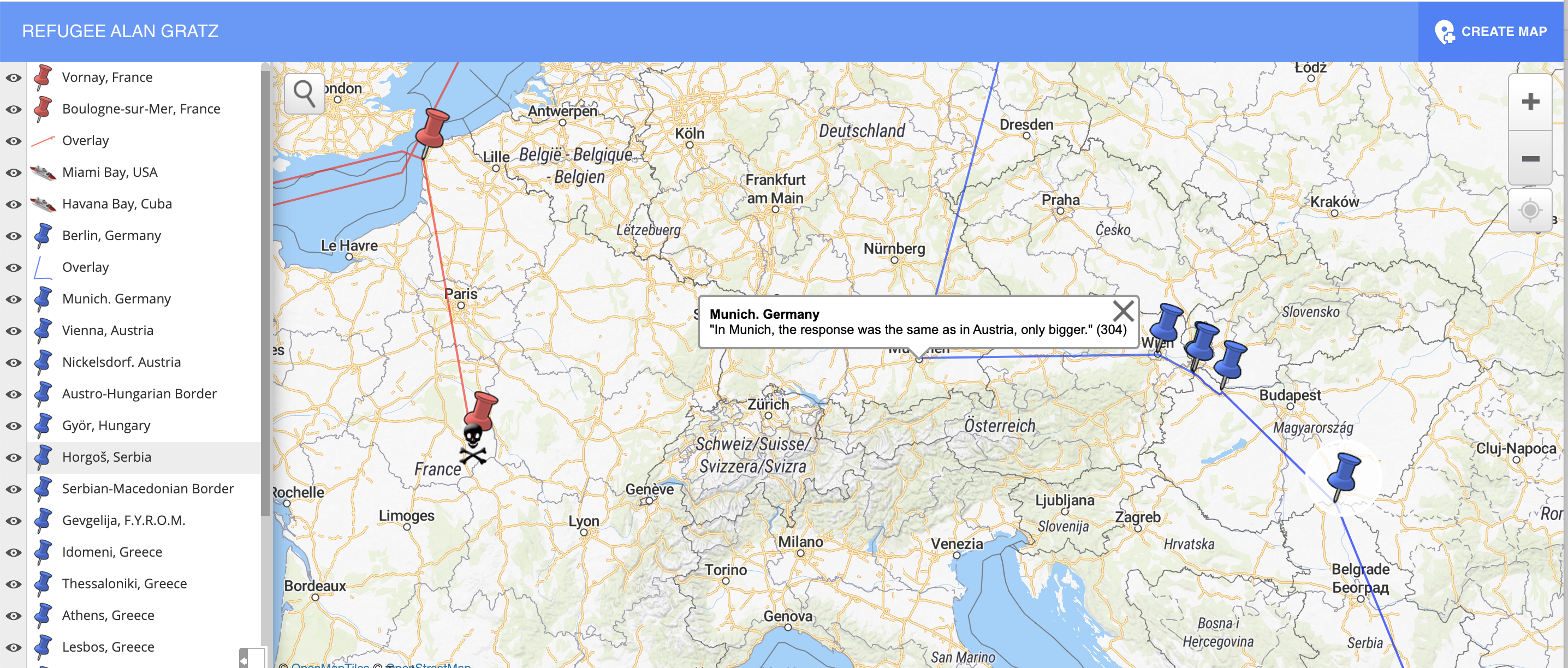 The Scribble Map has pins in all of the places the characters went. When you click on each pin there is a quote from the book from that location. We would visit the Scribble map after each reading to see where the characters were on the map.
Another fun activity is starting a Flip Grid for students to response to questions. We connected with a classroom across the country from us who were also reading Refugee and then we all responded to the questions on the same flip grid. It was neat for my students to get to hear how other students were feeling about the same chapter. We connected to the other classroom through a facebook group for educators. If you're looking to connect with other educators you can join my 3rd to 5th facebook group.
At the end of the book you can have students research various refugee groups to create a current connection for them. They can use Google Sites to create awareness pages for the refugee group they researched and make presentations to other classes or share their websites on Twitter.
This website has some great resources and lessons as well for looking at other refugee groups.
The website Canva also has a FREE Venn Diagram maker that you can use to compare the stories. I use Canva with my students for infographics as well but I recently found out about their Venn Diagram maker.
You can also have them write a new final chapter because they ending leaves them hanging on certain things so this gave them a sense of closure.
My students couldn't believe that many of the events that occurred in this novel actually happened in real life so we often explored historical resources like this encyclopedia entry about the St. Lewis.
You can also show your students this video from Kids Meet where they meet a refugee.
I hope you got some great ideas to support your reading of the book Refugee by Alan Gratz.  Feel free to share any more ideas in the comments.
You can find my novel study in my store here.
The form you have selected does not exist.