I am always on the hunt for great ancient civilizations activities and resources for classroom use so I compiled a list of the best ones that I could find.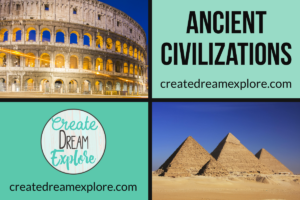 Ancient Civilizations and Activities for Classroom Use:
This site has a few great hands on ideas:
click here
This site has a bunch of maps including one about natural resources in Ancient Egypt:
click here
This is a digital resource
that students can work on independently using Google Slides. It can be added to Google Classroom. This is a preview of the Ancient China resource but the bundle includes Ancient Egypt, Ancient Azteks, Ancient Rome and Ancient China.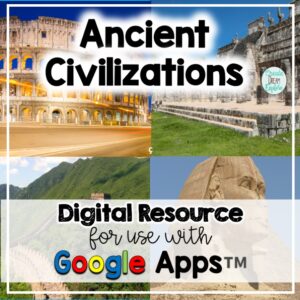 How to make papyrus: click here
Stem challenges for learning about Ancient Times: click here
Use Google Maps Street View to tour ancient civilizations sites.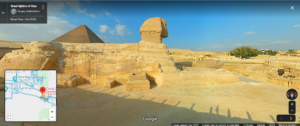 More Ancient Civilizations Activities:
Find virtual tours like this one of Ramses VI Tomb.
Make art like the Ancient Greeks: click here
Learn to play Egyptian Senet: click here
Create a spartan style helmet: click here
Have students create an Ancient Irrigation system.
If you have any other great Ancient Civilizations activities or ideas then leave them in the comments!
If you're looking for more digital resources check these ones out.